ESTECO and CPOMD are pleased to announce the agenda for the modeFRONTIER International Users' Meeting 2016 which includes a workshop, a roundtable and almost 50 international speakers.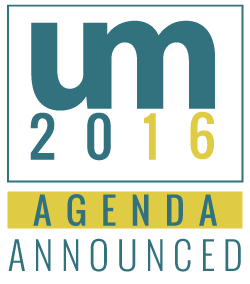 The countdown has started for the biennial event, held in Trieste (Italy), which gathers over 200 optimization enthusiasts. This year's meeting will deliver an information-packed agenda over two full days on May 17th and 18th designed to inspire design engineers with a variety of state-of the art application cases and innovative optimization techniques.
The program boasts a number of high profile keynote speakers, the latest being Mario Uncini Manganelli​ from Aprilia Racing, Luciano Navarini from illycaffè​, Giorgio Bartolozzi from Centro Ricerche FIAT​ and Per Blomberg from Cyan Racing​.
On May 17th, a wide-ranging session in the plenary room will be dedicated to the automotive sector with application cases from Ford and Volvo Car Corporation. The session casts a special spotlight on the marine and sports engineering fields. ESTECO is pleased to welcome two designers involved in the America's Cup challenge: on May 18th, Matteo Ledri from Land Rover BAR and Andrea Vergombello from Groupama Team France will discuss how optimization technology helps their high-performance foiling catamarans take shape.
Alongside traditional thematic sessions - one of which will be dedicated to the world of academia and research - the agenda includes a roundtable dedicated to Multidisciplinary Design Optimization. On Day One, an expert panel featuring engineering managers from top industrial players and market analysts like CIMdata's Stan Przybylinski will deal with MDO-driven product development and the interoperability challenge. As a chairperson, Monica Schnitger will steer an insightful conversation on how a shared methodology for CAE model/analysis is possible and how traceability and versioning of simulation data is key to the management of product development complexity.
Finally, the ESTECO Enterprise Suite workshop scheduled for Day Two of the event will in part address the same topics and highlight how ESTECO technology has evolved to help companies bring together CAE, MDO and PLM into a true, integrated MDO framework.
A reminder for the Training Day on May 19th: sessions are open to all the UM16 attendees but advanced registration is required. Find out more!