19 May 2016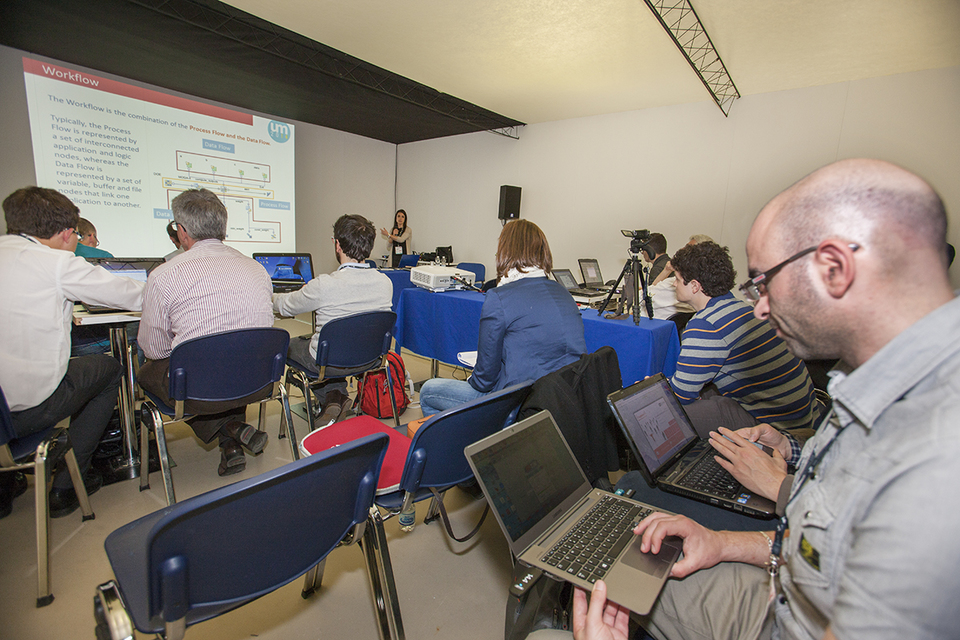 ESTECO is pleased to announce the "UM16 Training Day" dedicated to modeFRONTIER enthusiasts that will be held the day after Users' Meeting, on 19th May 2016 in Trieste at "Savoia Excelsior Palace" (map) .
The training involves an Academy Basic course and an Advanced course in the morning, whereas in the afternoon there will be two Technical focus courses. ESTECO will offer the possibility to choose between two tracks for both the morning and afternoon sessions. If you are attending the course, please remember to bring your own laptop.
The training is reserved to all UM16 delegates and to all ESTECO Academy members. Don't miss out, read the Training Program and choose your Track!
HOUR

MORNING TRAINING PROGRAM

Track 1

"Basic Course - ESTECO Academy Track"

9.00 AM - 11.00 AM

TOPICS

Introduction to modeFRONTIER
modeFRONTIER workflow
Hands-on example - How to create a process flow
Introduction to Optimization Strategies and Algorithms
Hands-on example - Optimization run and post-processing tools
Introduction to Response Surfaces

11.00 AM - 12.30 AM

​​

ENGINE MODELING FOCUS: Integrating Gamma Technologies and modeFRONTIER for optimal engine performance

Initial Design and GT-SUITE set up
modeFRONTIER workflow set up: direct integration node, parameter chooser, linking parameters to objectives and constraints
Run monitoring and post processing: decision support and final design choice

Track 2

"Complex Workflow Management: Exploit modeFRONTIER 2016 Modularity"

9.00 AM - 12.30 AM

TOPICS

Scheduling project node: nested optimization strategies
Use of modePROCESS to enhance modularity of workflow and reduce complexity
DOE Designer and Design Space node to complete the full automation of process management
​Break
HOUR

AFTERNOON TRAINING PROGRAM

Track 1

"Focus on Design Space Exploration, Surrogate Modeling and Optimization Strategies"

2.00 PM - 3.30 PM

​​

ADVANCED RSM training - best practice and applications:

RSM algorithms and best practices to train and evaluate RSMs
RSM Trainer node: automation of RSM training, selection and use in the same workflow
How to improve an existing RSM: ASF scheduler
Real world applications with EXA

3.30 PM - 5.00 PM

​​

ADVANCED training on Optimization Strategies: success stories and exercises

Best practices for DOE
New sensitivity analysis tool
How to choose the best algorithm for each problem
Hybrid methodologies: FAST, HYBRID, Game Theory
Pilopt

Track 2

"Advanced methods for Robust Design Optimization and Resource-Intensive Computations"

2.00 PM - 4.00 PM

ADVANCED methods for Robust Design Optimization and Resource - Intensive computations

Industrial requirements and optimization under uncertainties scenarios
Theory and real world applications about Robust Design and Polynomial Chaos
Best practices for sampling definition
Robust Design Optimization and Reliability-based Optimization: hands-on exercises
Efficient methodologies for large number of uncertainties

4.00 PM - 5.00 PM

High Performance Computation with ANSYS

ANSYS HPC feature in modeFRONTIER: licensing management and best practices
Real world application to illustrate advantages in CPU and cost saving