UM16 attendees will see the preview of the new modeFRONTIER 2016 that enables multidisciplinary engineering practices to consolidate specialized expertise and streamline teamwork by allocating software resources where needed.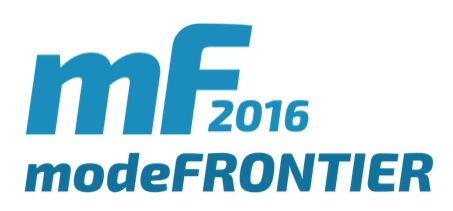 The philosophy behind modeFRONTIER 2016 benefits your entire organization by reducing complexity, improving efficiency and cutting development time. Depending on the step of the engineering problem at hand, it is now possible to access different functionalities within the same installation through dedicated modules (modeSPACE and modePROCESS) or directly in modeFRONTIER, according to the profile of the user.​
Come listen to the speech by Danilo Di Stefano, modeFRONTIER Product Manager and discover how the combination of the modular approach with the new features assist engineers during the entire desing optimization process.
During the Training Day on May 19th, open to all the UM16 attendees with advanced registration, ESTECO experts will cover some of the release highlights with examples and hands-on is required. Find out more!